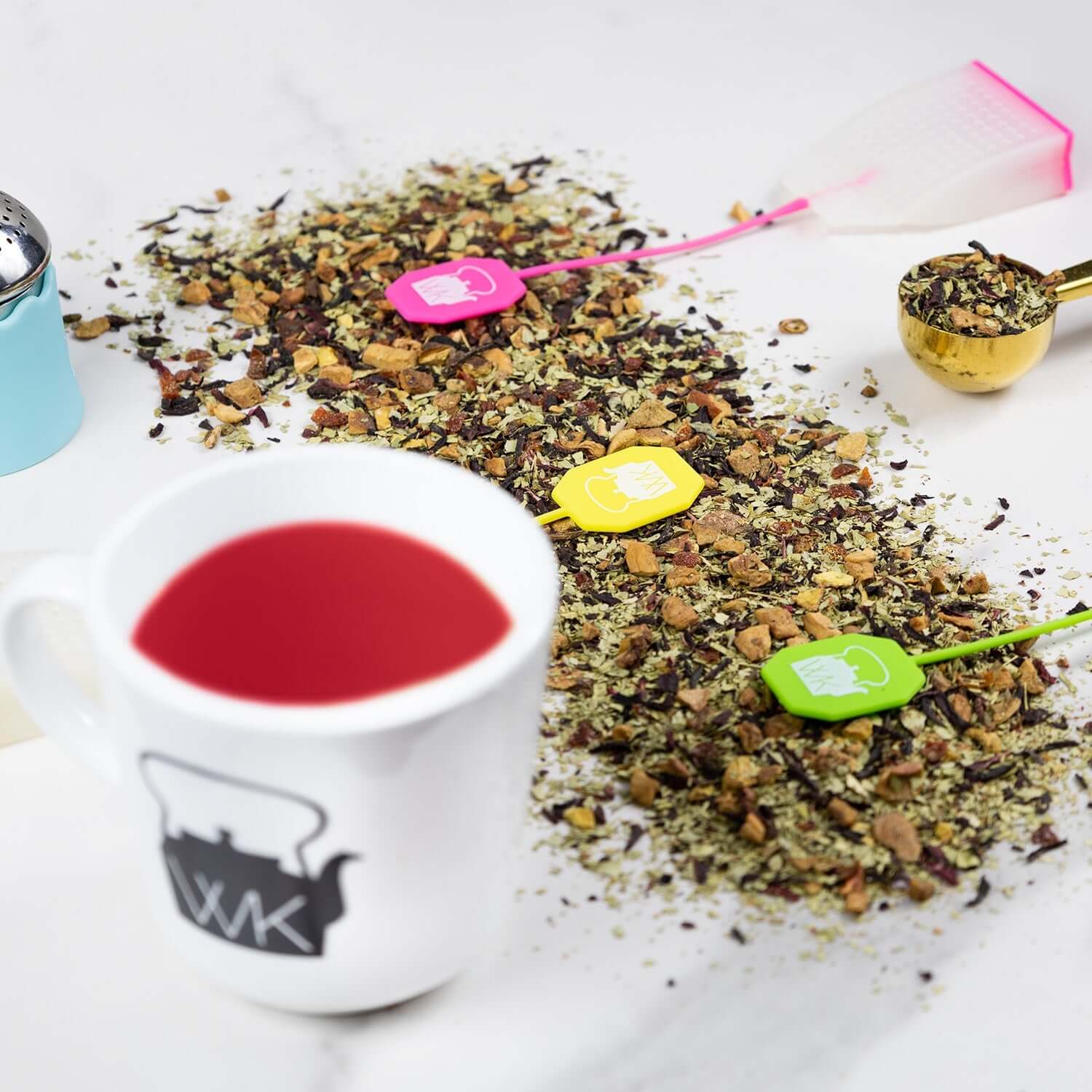 Spring Detox: Spring Cleaning for Your Body
Spring Rejuvination!
Spring cleaning is a time to feel refreshed - commonly through a cleaning list over the space of a few weeks. It's the perfect time to declutter your home, but have you ever considered decluttering your body? Spring cleaning your body is a great way to boost your health and wellbeing.
Benefits to Spring Cleaning your Body
Detoxing and cleansing can help to get rid of any harmful compounds and toxins in your body. If you choose reputable brands that use trusted ingredients, you can get many benefits including:
Reduced Abdominal Pain (Menstrual Cramps)
Alleviates Indigestion and IBS
Cell Protection
Liver Detoxification
What Teas Are Good For Detoxing?
There are many types of teas that can be good for detoxing the body. Some examples include:
Digestion Improvement
Using Cleanse type teas, which incorporate herbs like Senna, can help with elimination of indigestion. It is important though, that if you take any tea that promotes weight loss - to understand that Senna is not supposed to be used indefinitely. Herbal teas for cleansing and detox, if purchased form a reputable vendor (NEVER EVER buy from Instagram or Facebook marketing companies) and dosed properly can help kick start the digestive system along with a diet rich in fiber, whole grains and unprocessed foods.
Recommended Formulated Teas:
It's important to approach detox teas with caution and to consult a healthcare professional before using them, especially if you have any underlying health conditions or are taking any medications.
Our Detox herbal tea combines herbs such as dandelion and burdock with sweet licorice and fragrant Holy Basil. A sprinkle of rose petals and elderflowers makes for a delightful sipping experience. 
Ingredients: Ginger, Licorice, Tulsi (Holy Basil), Dandelion leaves, Burdock root, Rose petals, Elder flowers, Safflower petals, and Natural flavors


We designed this blend with gentle yet effective herbs to help you cleanse without the discomfort. Flavorful additions of ginger, orange peel, and pomegranate make this tea a tasty choice for your health.
Ingredients: Apple pieces, Hibiscus, Senna leaves, Rosehip, Pomegranate pieces, Natural flavors (organic compliant)
Incorporating a Spring Cleanse into Your Regime
Everyone has their own routine, and including a spring cleanse/detox into your regime can look different depending on your day-to-day habits. Here's some different ways to incorporate a spring cleanse into your routine:


BEGINNER
Start with a short-term cleanse/detox program that lasts 3-5 days. This could include eating clean, nutrient-dense foods and avoiding processed foods, caffeine, alcohol, and sugar.
Increase your water intake to at least 8 glasses per day.
Incorporate physical activity into your routine, such as a 30-minute walk or gentle yoga.
Avoid eating late at night and try to get at least 7-8 hours of sleep each night.
INTERMEDIATE
Consider a longer-term cleanse/detox program that lasts 7-14 days, which may involve stricter dietary guidelines and specific supplements or herbs.

Increase your water intake to at least half your body weight in ounces per day.
Incorporate more vigorous physical activity into your routine, such as running, weight lifting, or high-intensity interval training.
Practice stress-reducing techniques such as meditation, deep breathing, or journaling.
EXPERT
Customize your cleanse/detox program based on your individual needs and goals, with the guidance of a healthcare professional or certified nutritionist.

Use targeted supplements or herbs to support liver and kidney function, such as milk thistle or dandelion root.
Consider intermittent fasting or other more advanced dietary protocols to support the body's natural detoxification processes.
Matcha Detox Smoothie
Servings: 1-2
Yield: 1-2 servings
What You Need
Tea infuser and/or loose-leaf paper tea bags
1-2 tsp organic matcha powder
1/2 cup frozen mango chunks
1/2 cup frozen pineapple chunks
1/2 cup fresh baby spinach
1 tbsp chia seeds
1/2 inch piece of fresh ginger, peeled and grated.
1/2 tsp honey (optional)
Matcha, a powdered form of green tea, is a popular addition to detox diets due to its potential health benefits. Matcha is packed with antioxidants, including catechins, which help protect the body against free radical damage and reduce inflammation. It also contains natural compounds such as EGCG, which can boost metabolism and promote weight loss.
This smoothie is packed with fiber, antioxidants, and other beneficial nutrients from the Organic Matcha and the other ingredients. Enjoy as a healthy and refreshing breakfast or snack!
Instructions
STEP 1
Add the frozen mango, frozen pineapple, baby spinach, chia seeds, grated ginger, matcha powder and honey (if using) to a blender.
STEP 2
Blend all the ingredients until smooth and creamy.
STEP 3
Taste and adjust sweetness as needed with additional honey, if desired.
STEP 4
Pour into a glass and enjoy your delicious and detoxifying Matcha Detox smoothie!
Related Recipes