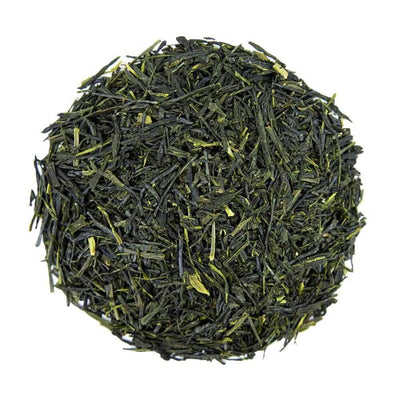 Sencha Supreme Shizuoka
One of the finest grades of green tea, this sencha is grown in the Shizuoka region of Japan. It i...
Regular

from $7.00
Sale

from $7.00

Regular
Unit Price

per
What is green tea? Oxidation is the natural chemical process that occurs after vegetable matter is picked. The leaves begin to oxidize immediately after harvesting and to stop the oxidation process, green tea leaves are steamed or baked, thus retaining their green color. Green tea is one of the healthiest beverages you can drink and is very high in anti-oxidants.

Shop our wide collection of healthy, hand curated loose leaf green tea.